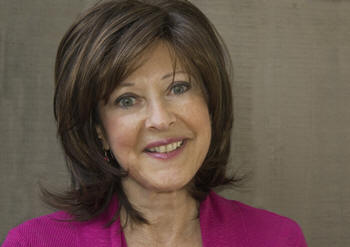 Lynne is a leader in the fields of intuition, relationships, stress-related symptoms, the body mind connection and spirituality. Her gift of intuition allows her to understand and communicate with anyone at any level. She is a dynamic motivator for transformation. Her clarity in understanding people and situations at breathtaking speed, coupled with her humor and compassion make her client's success unprecedented.

Nationally recognized as an intuitive and spiritual teacher, Lynne sets forth her proven fundamental concepts for resolving what is stopping others from feeling happy and fulfilled. Sought after by the media for radio, news and talk shows, such as Good Morning America and the Today Show, Lynne astounds audiences with her on-target insights. Her powerful and practical solutions have transformed many lives.

Lynne taught to packed nationwide audiences at the Whole Life Expo along with such notables as Deepak Chopra, Wayne Dyer, Marianne Williamson, Neal Donald Walsh, Julia Cameron, Michael Bernard Beckwith and Carolyn Myss. Her popular seminars and workshops at Unity Churches, Power Places Tours, Pritikin Longevity Center, The Learning Annex, Omega Institute for Holistic Studies, well-known spiritual centers, bookstores and corporations, leave audiences feeling empowered and anchored in their truth.

Lynne has successfully guided the personal and professional lives of celebrities and corporate America for over 25 years. Her personal success as a high-level executive in the entertainment business combined with her wisdom, wit and strategic business intuition, makes her an extraordinarily knowledgeable personal advisor and business consultant.

Lynne�s work with couples is transformative. Her insight into what each person is feeling allows him or her to feel understood and acknowledged. Couples say that their work with Lynne has had an impact on their relationship that they did not know was possible.

Lynne was born with the gift of highly developed intuitive intelligence. Her own journey has taken her on a path of experience and has led her to a place of understanding and knowing others at a profound level. She has, for many years, studied metaphysics and body mind consciousness.

Whether she is meeting one on one with successful leaders, corporate executives, individuals, couples, celebrities or groups, Lynne uses her highly developed intuitive intelligence to go right to the heart of the matter. She offers a truly unique gift of insight and guidance.